Vintaged Collections
Never in the history of Bordeaux has there been such a collection of large bottles from a single estate.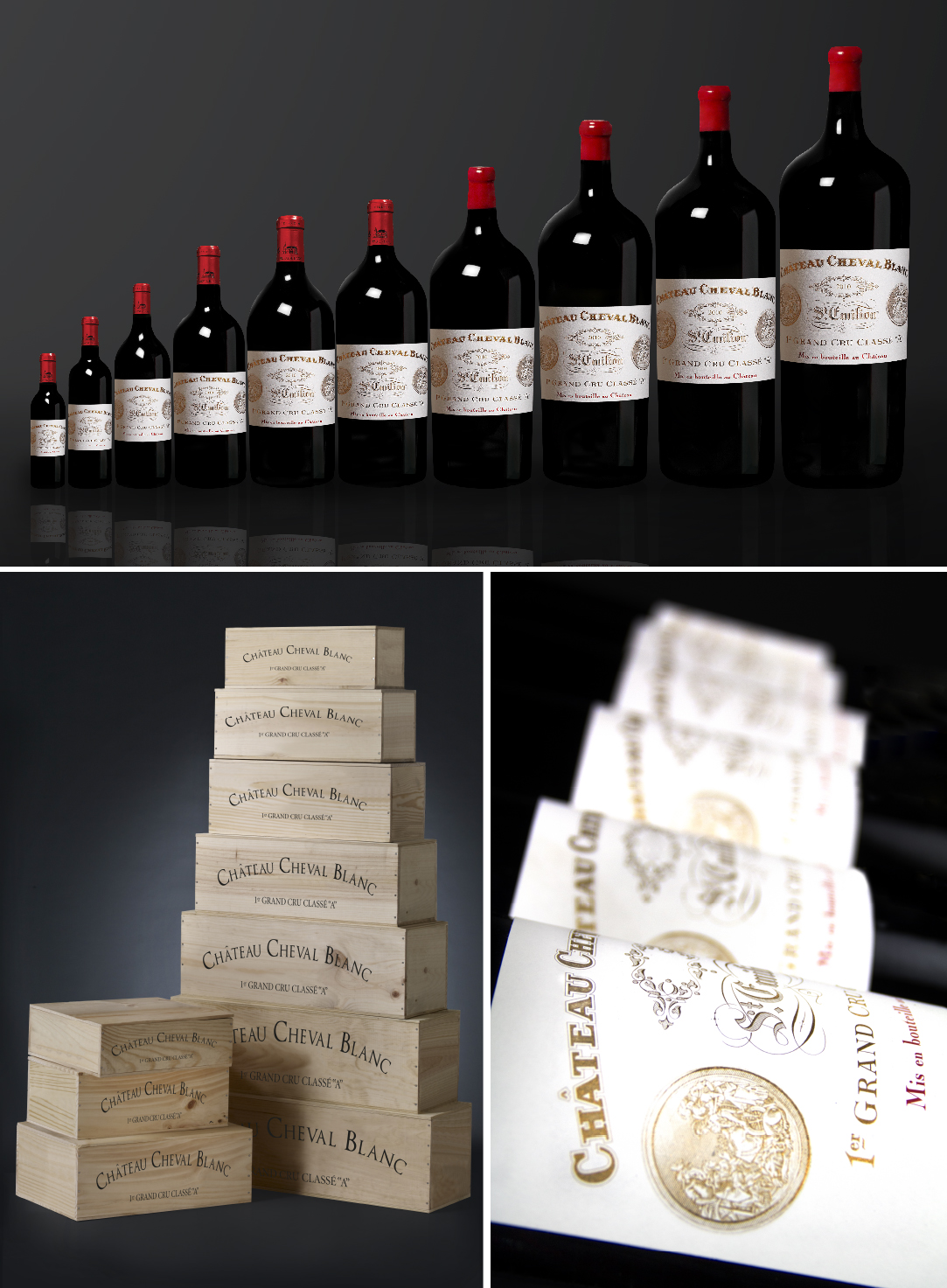 An exceptional range designed for the greatest enthusiasts: Mestrezat Grands Crus is celebrating Bordeaux excellence with these numbered collections of ten bottles from a vintage of an exceptional wine.
These large bottles have played a vital role in the conservation and quality of Bordeaux's wines. This wide variety of formats allows the wines to mature and blossom with age.
A numbered collection of ten formats
Twelve half-bottles (375ml), twelve bottles (750ml), three magnums (1,5L), a double-magnum (3L), a Jéroboam (5L), an Impériale (6L), a Salmanazar (9L), a Balthazar (12L), a Nabuchodonosor (15L), a Melchior (18L) are includes in these unique collections.
Available for a selection of Grands Crus. To find out more about this exceptional offering, please contact our sales teams.